12.10.08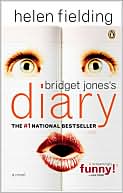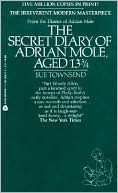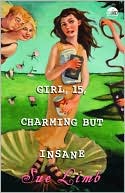 I rediscoveredThe Secret Diary of Adrian Mole, Age 13 3/4 and the other Adrian Mole diaries, by Sue Townsend, when I was weeding books at work a few months ago. I remember reading this book, which was first published in 1982, as a kid. Spots, lurex, bank holidays, O levels, and spotted dick were so exotic and confusing to me. Fortunately, the book has a hilarious glossary ("Spotted dick: a suet pudding containing sultanas. I find your sexual innuendoes about my favorite pudding offensive in the extreme."). Adrian has a lot in common with Georgia: mad parents, an errant pet, a frustrating social life.  Adrian gets dirtier, more serious, and more tortured than Georgia, but fans will nonetheless enjoy reading another neurotic British teenager's diary.   
I've heard the Georgia Nicolson books described as Bridget Jones for teens. I have to agree.  Bridget Jones's Diary by Helen Fielding, if you haven't heard yet, is the diary of a single London thirtysomething woman. Like Georgia, Bridget keeps a diary, has up-and-down relationships with her friends, and has amusing and inconclusive relationships with males. Bridget coins some great terms–singletons, smug marrieds, fuckwits. She's a little more restrained that Georgia and there's that Jane Austen thing going on, but you can tell they're somehow in the same wacky family.
Jess, the heroine of Sue Limb's Girl, 15, Charming But Insane and other books, doesn't keep a diary, but she is another funny British teen voice. Jess has a crazy hippy mother, a morbid grandmother, a beautiful best friend, a gorgeous crush, and a dashing best guy friend, and they all make her life complicated–and hilarious. Readers who laugh at Georgia's exploits will also chuckle at Jess.